Discovery – CEO News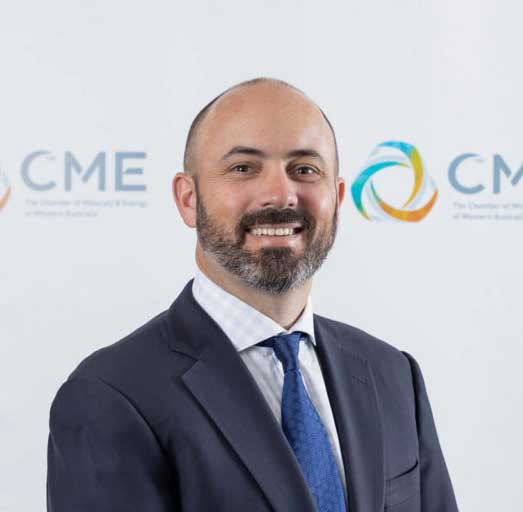 COVID-19 continues to dominate events within our sector 
---
As COVID-19 continues to dominate events within our sector and across the globe, the recent increase in cases in Victoria highlights just how important it is for everyone to be extremely vigilant and to ensure that health and safety remains our top priority. The Victorian crisis has led to some upgraded restrictions and travel limitations, which have caused some issues with members and their workforce, however I am confident these teething problems can be resolved through negotiation with the WA Government.
On a positive note, it has been heartening to see the resilience, flexibility and ingenuity of many of our member companies throughout this health crisis. I would also like to acknowledge the incredible effort by resource sector employees in these difficult conditions, especially FIFO workers. CME has developed a radio and digital campaign to pay tribute to our FIFO workforce which commences shortly.
WA Aboriginal Heritage issues rose to national significance in May and June. This has led to the establishment of a Federal Parliamentary Inquiry, as well as a greater focus on the WA Aboriginal Heritage Act 1972. The WA resources sector takes Aboriginal Heritage matters very seriously. CME and the resources sector has been working with the WA Minister for Indigenous Affairs, the Hon Ben Wyatt MLA, for two years to update the Act, which includes ensuring consensus alongside Traditional Owner groups. Minister Wyatt is hopeful that this legislation will be read into Parliament in spring.
CME welcomed two new employees this month – Ryan O'Hanlon (Manager, Goldfields) and Laila Nowell (Policy Advisor, WHS).  Ryan relocated from regional Queensland to the Goldfields for the role, driving to Kalgoorlie from QLD before self-isolating for 14 days.  Laila, who joins CME from Schlumberger, began her career as a 'Mud Logger' before moving into regulatory compliance and brings strong practical and operational WHS experience to CME.
CME will be farewelling one of its longstanding employees this month, RITC Manager Nigel Haywood. For eight years, Nigel has been an excellent contributor in the skills and training sector and will be missed. We wish him well.