Discovery – CEO News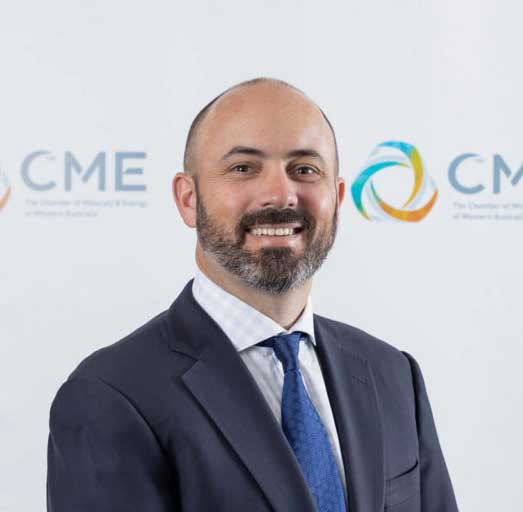 ---
Another very busy month is coming to an end, with COVID-19, consideration of the draft WA Aboriginal Heritage Bill, and the passage of the Work Health and Safety Bill through Parliament among the significant issues CME staff have been dealing with.
CME's Management Committee was fortunate to have a meeting with Premier Mark McGowan last week, at which the economy and COVID were major points of discussion. The meeting with the Premier was productive and we look forward maintaining a close and positive working relationship with him and his government in the weeks and months to come.  
It's now the best part of four weeks since the WA Government released its draft Cultural Heritage Bill 2020 for consultation. During that time, CME has remained in close contact with its members to inform a submission to the final stage of consultation. As a sector, we are welcoming of both the modernisation of the Aboriginal Heritage Act and the extensive consultation that has taken place to date, and will continue to work towards reform being delivered with broad-based support.
On an individual note, I had the opportunity this month to travel to the Northern Goldfields, including visits to AngloGold Ashanti's operations at Sunrise, Glencore's Murrin Murrin project and the BHP Nickel West site at Leinster, among others. It's great to see these operations performing so strongly and to witness up close the general excitement in the Goldfields about our sector.
I'm looking forward to getting back to Kalgoorlie-Boulder in mid-October for Diggers & Dealers. COVID means it's going to be a slightly different Diggers than normal, but I'm sure there will still be plenty of good resource stories to be told, showcasing the very best our sector has to offer. 
Finally, it would be remiss of me not to mention the recent release of record resources sales for 2019-20 of $172 billion. Our sector's royalties paid to the WA Government for the financial year were $9.29 billion, which equates to 28.8 per cent of all government revenue.  
The figures serve to emphasise the critical role resources are playing in the economic recovery from COVID-19 and are something everybody in the sector should be proud of.