Discovery – Goldfields
Northern Goldfields tour shows strong links to communities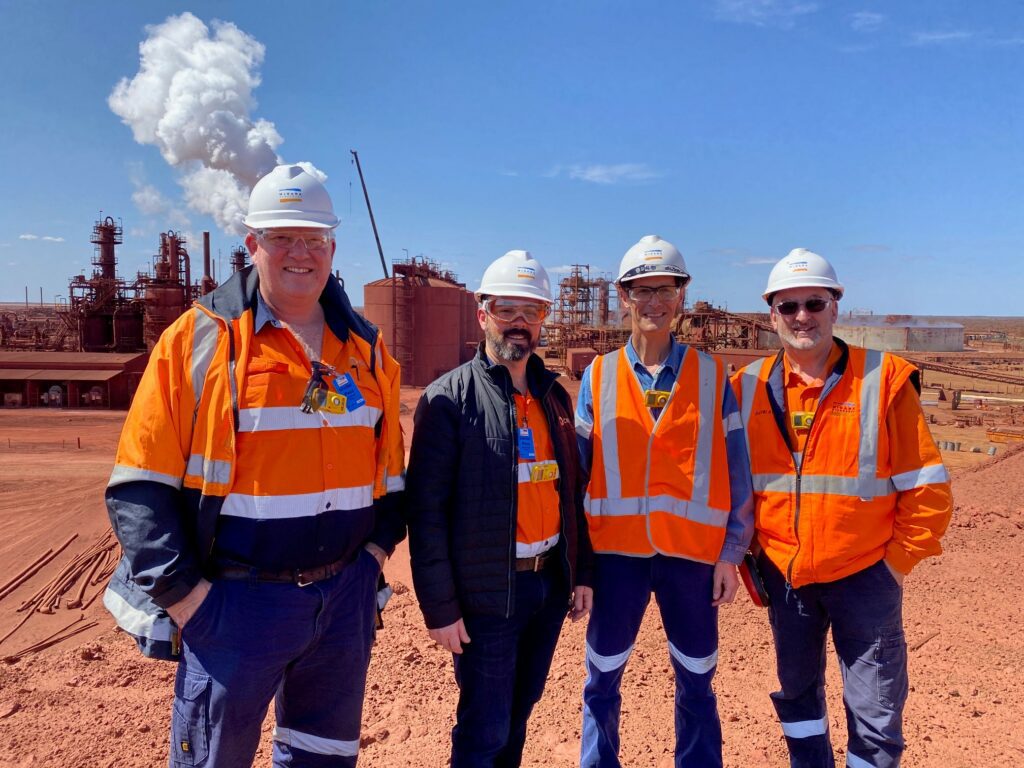 ---
In early September, CME visited several member operations throughout the Leonora, Laverton and Leinster regions. CME's delegation comprising Paul Everingham CEO, Anthony Miller, State Manager – Regional WA, and Ryan O'Hanlon, Manager – Goldfields, visited AngloGold Ashanti's Sunrise Dam gold mine, Gold Fields' Granny Smith gold mine, Minara Resources' Murrin Murrin nickel and cobalt operation, St Barbara's Gwalia gold mine and BHP's Leinster operations.
CME received very comprehensive presentations from all mine management and key staff, including site tours. It was great to see the exceptional working relationships these mines have with their respective councils and shires, and their support for local townships. This support assists these small regional towns to continue to grow and prosper.
CME were extremely impressed with how all mines have handled the difficulties associated with COVID-19 and the prompt adjustments required to maintain production levels. Additionally, all mines are now encouraging their modest numbers of FIFO staff to permanently relocate to WA.
CME Northern Goldfields functions
In conjunction with the Northern Goldfields tour, CME also held dinners in Laverton and Leonora.
The dinner in Laverton was held at the Desert Inn, and CME members and staff were joined by Peter Naylor, Laverton Shire CEO, and Robin Prentice, Laverton Shire Councillor.
The following night in Leonora, a dinner was held at the White House Hotel and CME staff and members enjoyed the company of Peter Craig, Leonora Shire President, Ross Norrie, Leonora Shire Deputy President, Jim Epis, CEO Leonora Shire, and Linda Grey, Deputy CEO.
Diggers around the corner
Kalgoorlie will be hosting the annual Diggers & Dealers Forum from October 12-14. CME looks forward to catching up with members over the course of the event. 
The Topdrill/RFDS Grand Opening event on Sunday October 11 promises to be a great lead-in to the Forum. Click here for more details. The RFDS was one of three organisations which shared in more than $9 million raised by the CME Members' Community Support Initiative.