Discovery – Economic Competitiveness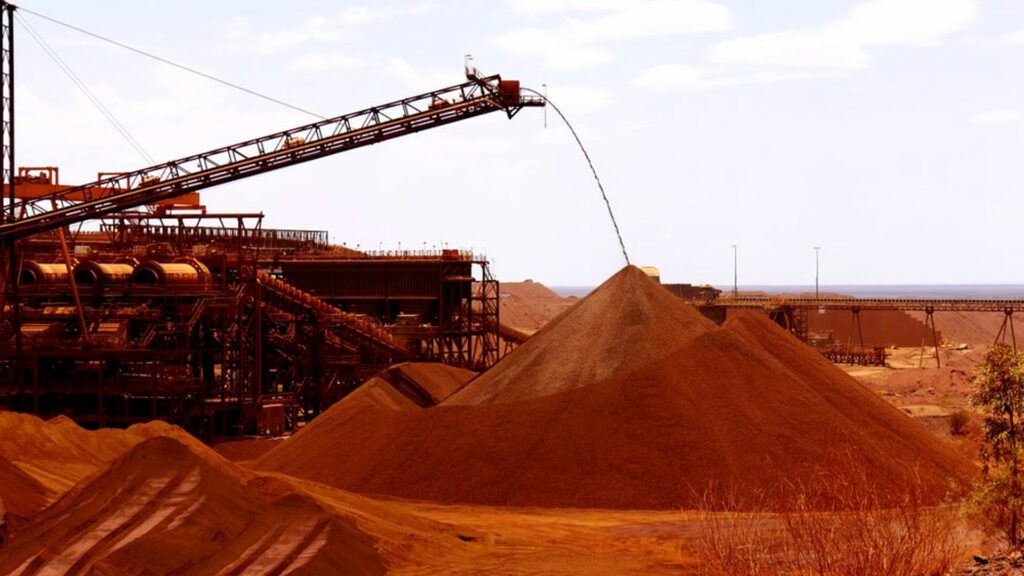 Good news for sector in WA and Federal budgets
---
2020-21 WA and Federal Budget outcomes
In both Budgets, it was good to see no new or increased taxes, royalties, levies or fees imposed on the WA resources sector. For the respective WA and Federal Budget commentaries, please view here and here.
Release of our WA Budget commentary on 8 October resulted in peak visits to CME's website this month! There were more than 700 opens of the evening eNewsletter and more than 1,000 views of our commentary online. A surprising proportion of these views came from the United States, with all eyes on how the WA resources sector is underpinning the economy's recovery through COVID-19.
CME will be in pre-Budget submission preparation mode again, with the 2021-22 Budgets already on the horizon. Members who aren't involved in CME's Economics & Tax Committee and want to provide direct input, please contact L.Nguyen@cmewa.com.
CME Survey Portal – reminder for responses
All ordinary member companies are reminded to provide responses to CME's three online surveys via the CME Survey Portal. As of 22 October, membership interactions with the portal have been:
COVID-19 survey – 57.4%. This is the final reminder to complete this survey before the end of this month.
Workforce management survey – 45.6%.
2019-20 Economic contributions survey – 43.8%. The deadline for this survey and the workforce management survey is Monday 9 November. Please get in touch with us if you need an extension.
Please contact survey@cmewa.com if you want to check the status of your organisation's responses. All communications to date have been with the nominated 'survey superuser' or 'portal admin'.
2018-19 Factsheets popularity
Testament to the value of collecting economic contributions data from members, our factsheets have had more than 1,000 views. They have also been sent to more than 120 Members of Parliament. The media exclusive aired on Channel 7 back in July, reaching an audience of more than 200,000.  
Once CME has finished collating the 2019-20 data, CME will embark on a similar communications campaign again. 
$1.5 billion Modern Manufacturing Strategy – input into road maps
The Department of Industry, Science, Energy and Resources is seeking input on what underpins the National Manufacturing Priorities. This input will be used to develop road maps against (a) resources technology and critical minerals processing and (b) recycling and clean energy. The road maps will set the direction for achieving scale in these identified opportunities over the next two, five and ten years. It is intended they will be finalised in H1 2021.
Members can individually complete the survey (responses close Monday 9 November 2020), and at this stage, there is no need to provide commercial information. If members would prefer to provide feedback aggregated and anonymised via CME instead, please contact L.Nguyen@cmewa.com before Friday 6 November 2020. For ease of convenience, a copy of the survey's questions can be viewed here.
New requirement to report payment times to small businesses
Members with an aggregated annual turnover of $100 million should be aware new legislation has come into effect for 1 January 2021 onwards, which will require bi-annual reporting of payment practices to small businesses with annual turnovers of less than $10 million. Failure to report could result in 300 penalty units for corporates ($66,000 a day).
There will be a public register where members will need to submit their reports within three months of each period. It will operate like the 'name and shame' concept of the Modern Slavery register, driving cultural change in payment behaviour and practices of large businesses.
This will apply to most of CME's membership and its highly recommended members implement the required IT systems and procedures to collect this information before the non-enforcement period of 18 months expires (30 June 2022).
Seeking technical expertise on lithium materials
Standards Australia is looking for industry representation to help them develop standards for lithium mining, concentration, extraction, separation and conversion to lithium compounds. The Australian standard seeks to be the equivalent of International Organisation for Standardization/Technical Committee 333 Lithium.
The representative will be involved in determining the requisite terminology, technical conditions of delivery in overcoming transport difficulties, unifying methodologies to test, analyse and improve the quality of lithium products. Please note the required expertise is limited to lithium materials (oxides, salts, metals, master allows and lithium-ion battery materials) and excludes batteries.
If you meet this criteria, please email your interest to participate through to L.Nguyen@cmewa.com.