Discovery – South West
---
Albermarle on major recruiting drive to fill Kemerton team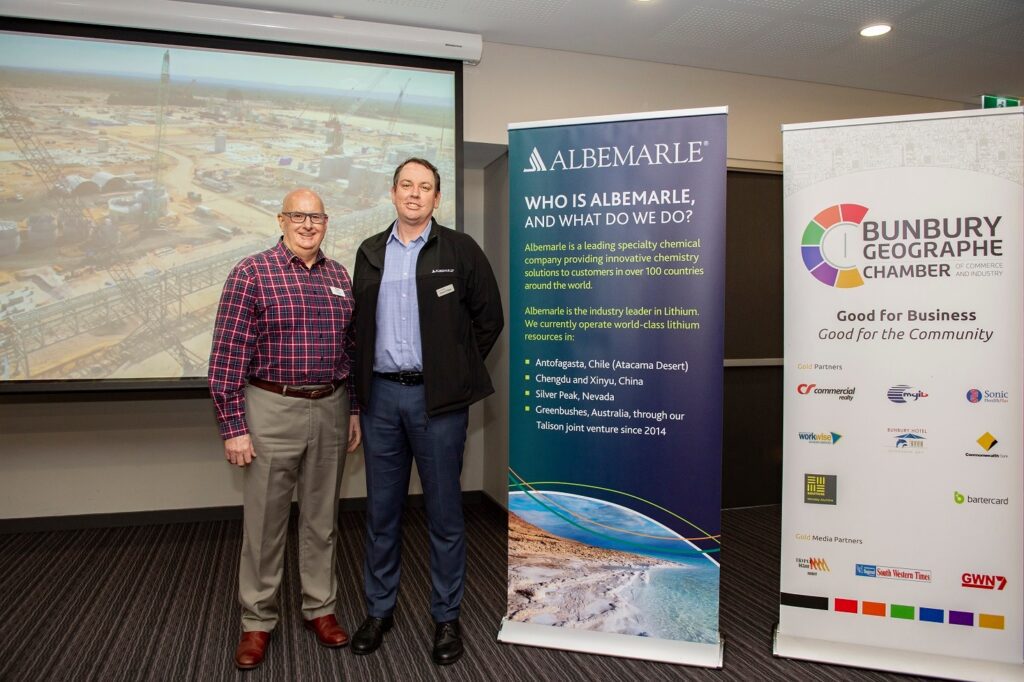 CME recently joined more than 150 representatives from the South West business community for an event hosted by the Bunbury Geographe Chamber of Commerce and Industry and Albermarle, providing an update on the construction of the Kemerton lithium processing plant and the launch of a recruiting drive that will take place over the next 16 months.
Albermarle outlined its plans to fill more than 300 permanent positions, starting with a first wave of production operators and then expanding in 2021 to include laboratory technicians and trade opportunities. A local recruitment company, South West Personnel, has been engaged to help with these recruitment activities.
Attendees were interested to hear about not only the recruiting drive but also progress on the Kemerton plant, the commissioning of which is set to start in stages next year, with production of battery grade lithium hydroxide expected by the end of 2021.
The commissioning of the plant will also lead to contracts for suppliers of raw material, maintenance, industrial equipment and consultancy services.
The new jobs at Albermarle will add to the 4060 full-time positions provided by CME member companies in the South West region, roles which contributed $489.7 million in wages and salaries in 2018-19.  More information about the total direct economic contribution provided by CME's members across WA can be found in our Economic Contribution Fact Sheets.