Discovery – Workplace Health & Safety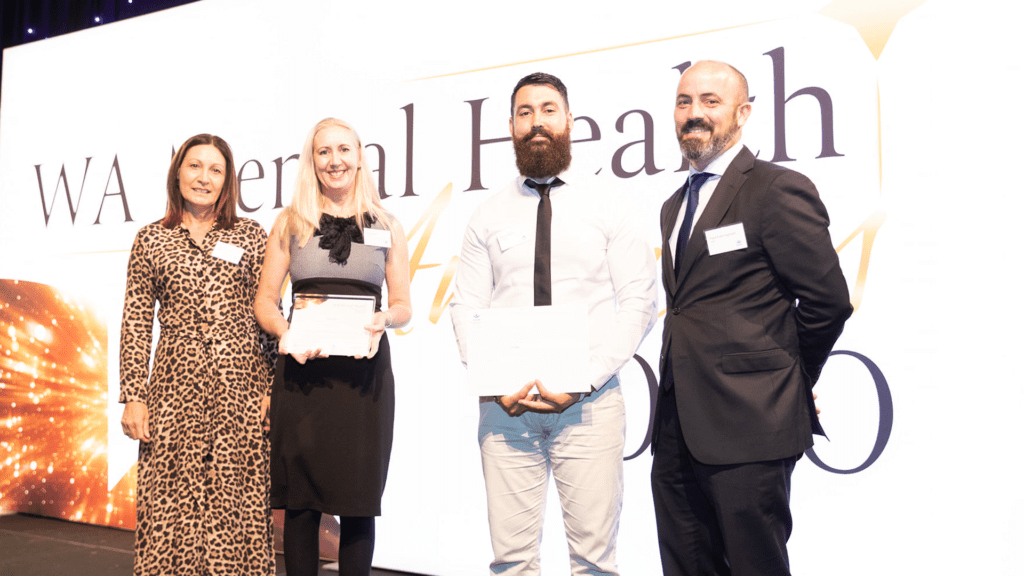 ---
SWOSH Site Visit
In late November, CME held the last South West Occupational Safety & Health forum (SWOSH) for the year. For this meeting, SWOSH trialled a new format, including rotating host locations, rotating chairs, and a site tour. Talison Lithium provided members with a brief history and overview of its Greenbushes site before a tour of the expanding open pit works and multiple processing plants. SWOSH members were provided with a policy update and a lessons learned presentation over lunch. 
The revised approach to SWOSH was well-received by members and plans for the first meeting in 2021 are already underway.
WAAMH Awards
The Western Australian Association for Mental Health (WAAMH) hosted the 2020 WA Mental Health Awards this month, with the support of the WA Mental Health Commission. CME was excited to sponsor the Mentally Healthy Workplace Award as we can see first-hand how mental health and wellbeing is a priority for our members. This award was a great opportunity for the sector to showcase achievements, and recognise those who have demonstrated excellence, innovation and initiative in supporting mental health.
There were four finalists for the award:
Fortescue Metals Group 
Northern Star 
Sodexo (winner) 
St John of God Hospital, Mt Lawley 
Congratulations to the winner of the award (Sodexo), the category finalists, and all of those who entered.
WHS Legislation
The WHS Bill is now officially an Act, with the Legislative Assembly accepting the Legislative Council amendments and passing the Bill on November 3. Detailed information on the Bill's progress can be found here.
While the Act has passed through WA Parliament, it will not be proclaimed and become law until the WHS regulations (general, mining and petroleum) are in place. Therefore, the current WHS legislative environment has not changed. DMIRS is currently awaiting guidance from the Minister on the process for drafting the new regulations by Parliamentary Council's Office. CME will continue to update members with new information as it becomes available.
For details, please contact E.Millard@cmewa.com
Resourceful Life – Sasha Denby (Clough) and Soa Palelei (MacMahon)
Last month, CME published a short interview with Soa Palelei, covering his insights into mental health and wellbeing. In November, Lifeline WA shared the latest instalments in the Resourceful Life series featuring Soa. His experience with depression and anxiety has contributed to his passion in the mental health space, working as a mental health ambassador for Macmahon's Strong Minds, Strong Mines program. In his interview with Brad Hogg, Soa discusses how his mixed martial arts experience and childhood has provided valuable in his current role.  
Meanwhile, Sasha Denby from Clough discusses how she had adapted to working FIFO at BHP's South Flank Project, how she manages her mental health and wellbeing, and the benefits of onsite friendships and camaraderie.
The Resourceful Life series was created as part of our proactive partnership with Lifeline WA. This initiative aims to share real-life stories of the sector, breaking down stigma about seeking help, and sharing information about the variety of supports and initiatives in place to protect the wellbeing of sector employees.