2016 Finalists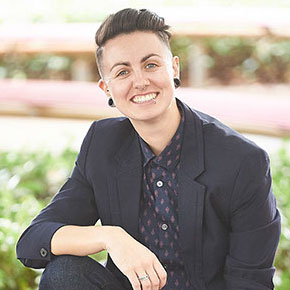 Laura Allen
Production Offshore Maintenance Technician
Woodside Energy Ltd
Category Nomination
OUTSTANDING OPERATOR/TECHNICIAN/TRADESWOMAN
Laura is a talented oil and gas technician with a passion for her trade. Throughout her career she has always stood out from the pack, often being the only woman on site, which has built resilience and drive that is an inspiration to others. She currently works on Woodside's Ngujima-Yin facility as a Production Maintenance Technician (Instrument/Electrical) and recently became Woodside's first female Registered Person Electrical, meaning Laura is responsible for the safe execution of all electrical work executed on the facility. She is the Permit Control Officer on the vessel, a role which is helping her gain the competencies to move into an Operator position in the future – her next challenge. She is also a member of the emergency response team and a qualified Marine Navigational Watchkeeper.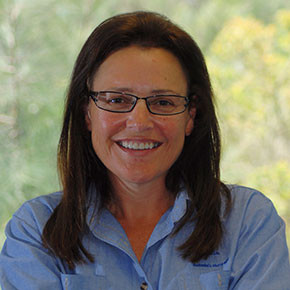 Suzan Drake-Brockman
Training Coordinator
Alcoa of Australia
Category Nomination
OUTSTANDING OPERATOR/TECHNICIAN/TRADESWOMAN
Suzan began work in mining as a Pit Technician at Hopes Hill. This followed her role as a business owner in steel fabrication which gave Suzan an appreciation for business. She became one of the first female members of the Australian Institute of Steel Construction. Suzan has spent the past 11 years working as a Chemical Process Field and Panel Operator. She is a big advocate for engineering and using mechanisms instead of brute force. Suzan endeavours to engineer problems out, showing innovation and creative problem solving. Her interest and skills in Computer Aided Drafting has enhanced her role as trainer by being able to accommodate the visual learner. She designs at home and returns to work to communicate visual concepts, enhancing knowledge and conceptual information for her colleagues.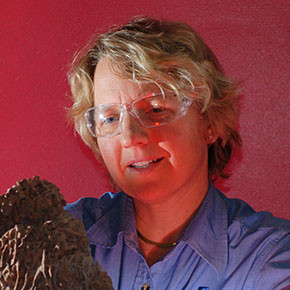 Sharon Eyer
Principal Research Scientist
Alcoa of Australia
Category Nomination
OUTSTANDING WOMAN IN RESOURCES
Sharon has advanced rapidly from Analyst Technician to Principal Research Scientist, Manager of the Geochemistry and Applied Physics Group in Alcoa's Refining Centre of Excellence. In this role, Sharon leads a highly specialised team, connecting with the expertise of over 70 dedicated scientists and engineers to support the company's global research effort. Sharon's career highlights include global collaboration to significantly increase refining yield, co-developing Alcoa's fully-automated, bauxite measurement system, being the first female Chair for the Alumina Quality Workshop Conference and leading teams across six continents. As a member of the CSIRO's Scientists in Schools Program and Alcoa's Future Women in Industry Program, Sharon is a strong role model as a successful scientist and encourages girls to continue studying science subjects throughout high school and consider a career in the resources sector.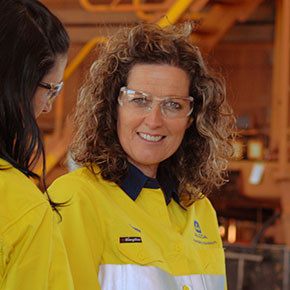 Yvonne Fahey
Mobile Maintenance Field Planner
Alcoa of Australia
Category Nomination
OUTSTANDING OPERATOR/TECHNICIAN/TRADESWOMAN
Yvonne began her 21 year career in the resources sector as a site clerk at Marvel Loch Gold Mine. After only a year, Yvonne relocated to Boddington Gold Mine as an Open Pit Mobile Plant Operator, where she gained great experience in operating open pit mining equipment. Yvonne went on to obtain a restricted Open Pit Quarry Manager's license. After taking a break from paid work to raise a family, Yvonne returned to work for the Alcoa Huntly bauxite mine. Under the fleet management system, she used field experience to highlight load and haul production efficiency opportunities. She then took the opportunity to work as a Maintenance Short Term Planner, traditionally a role occupied by heavy duty mechanical fitters.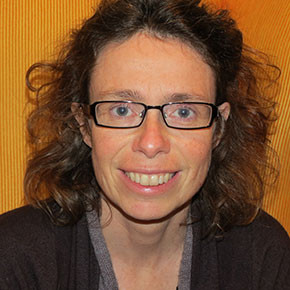 Sheila Graham
General Manager Commercial
Shell Australia
Category Nomination
OUTSTANDING WOMAN IN RESOURCES
Sheila has become the most senior female in Shell Australia as General Manager Commercial. With a degree in electrical and electronic engineering, Sheila started her career in the oil and gas industry as a petroleum engineer. During her 25 year career, Sheila has worked in roles as diverse as engineering to commercial, influencing decision making in multi-billion dollar gas portfolios. She has been a passionate advocate of flexible working arrangements, leading by example herself working part time. As a mother of two daughters, Sheila has worked part time and managed to progress her career and maintain a balance with home life. Sheila is very transparent about her working arrangements as a way to establish a culture of acceptance that women can have flexible work arrangements and have a successful career.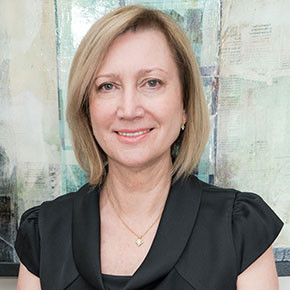 Jeanette Hasleby
Manager Community Development
Roy Hill
Category Nomination
WOMEN IN RESOURCES CHAMPION
Jeanette has been instrumental in creating an inclusive and socially responsible corporate culture and reputation for the Roy Hill Project. Prior to joining Roy Hill she worked for the Department of Education where she led the implementation of successful equity initiatives and awarded Adjunct Professor in 2011 by Edith Cowan University for her achievements. She has excelled at managing the challenges associated with promoting gender diversity, including the barriers she faced personally as a new mother of twins returning to work in a management role. She has consistently championed for positive cultural change and has facilitated the engagement of key stakeholders to promote diversity, particularly for women and Indigenous people in the resources sector.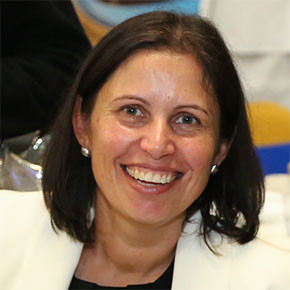 Natasha Hendrick
Staff Geophysicist
Santos
Category Nomination
OUTSTANDING WOMAN IN RESOURCES
Natasha's career in the resources sector has seen her work across the full array of seismic geophysics fields, onshore and offshore seismic acquisition, seismic processing and interpretation. With each career step she has enjoyed the challenge of learning new technical and business skills. She has filled roles ranging from research & development, operations management and business development, to technical training & team leader. Natasha was responsible for working as the lead geophysicist on a multi-national engineering team, designing and testing the industry's first fibre-optic permanent 4D seismic reservoir monitoring technology. She is an active mentor to other women and an advocate for women in science and has visited high schools to promote careers in STEM since her university days.
Megan Kline
Superintendent Mine Analysis and Improvement
BHP Billiton Iron Ore
Category Nomination
OUTSTANDING YOUNG WOMAN IN RESOURCES
Megan joined the BHP Billiton graduate program in 2008 at the Cannington Underground Mine in Queensland as an engineer and has quickly risen to Superintendent at one of BHP Billiton's largest iron ore mines. When Megan moved into the Western Australian Iron Ore open cut assets, taking a supervisor's role at BHP Billiton's Jimblebar mine in 2012, she was the only female supervisor at the time. Megan was also awarded her First Class Mine Manager's Certificate of Competency during this year. Megan is a member of the Jimblebar Inclusion and Diversity Working Group and has informal mentoring relationships with numerous women completing traineeships. She has also been involved in the Indigenous Development Program; completing practice interviews with the attendees and providing feedback on their final project presentations.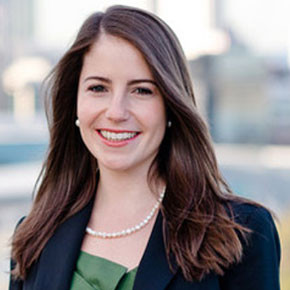 Katharine McKenzie
Senior Associate
Jackson McDonald
Category Nomination
OUTSTANDING YOUNG WOMAN IN RESOURCES
Katharine is a Senior Associate at Jackson McDonald practising commercial law with a particular focus on energy and major infrastructure access. Katharine has experience in both the electricity and gas industries. She has advanced quickly through the ranks, reaching Senior Associate within five years of being admitted to practice. She has assisted in drafting regulatory changes and key energy contracts and advises on energy legislation. Katharine is the founder and chair of 'Women in Energy', a network within the Australian Institute of Energy (AIE), which seeks to address the gender imbalance in the sector. Katharine's work in the energy sector was recently recognised through her appointment to the AIE's National Board, making her one of the AIE's youngest ever board members and one of only a handful of women appointees.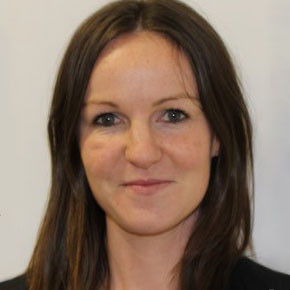 Jodi Moffitt
Engineer Mine Planning
Roy Hill
Category Nomination
OUTSTANDING YOUNG WOMAN IN RESOURCES
Jodi is a mother of two young children, wife of a FIFO worker, Mining Engineer and Personal Trainer working as a Mine Planning Engineer within the Roy Hill Operations team. Jodi has mastered the role of full-time working mum in a very dynamic work place. Jodi began her career in the mining industry as an all-round Machine Operator in 2007 at the age of 19. Within six years, Jodi was a qualified engineer undertaking long term strategic planning. During these six years, Jodi took 18 months off work to have two children, during which time she completed her Masters of Mining Engineering so she could keep developing her technical knowledge base, equipping her well for her return to work.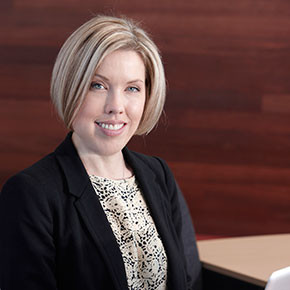 Claire Negus
Director Commercial
Roy Hill
Category Nomination
OUTSTANDING WOMAN IN RESOURCES
Claire is an experienced senior manager within the resources sector. Focused on mega projects, Claire has primarily worked in commercial and governance roles, leveraging her legal and accounting qualifications. Claire has a vision to create "self-service" functional support models to reduce overhead burdens by implementing new technologies, and empowering line-management through simplification, education and risk-based management. Claire has taken this approach in her current role of Director Commercial at Roy Hill where she is responsible for strategy, leadership and management of the Commercial Department; and successfully applied this approach when she was Program Manager Risk and Assurance for BHP Billiton's Iron Ore Projects team, overseeing $40 billion of projects. Claire initiated the Women in Resources School Speakers initiative, has established a mentoring program with her department at Roy Hill and is an active mentor in the WIMWA mentoring program.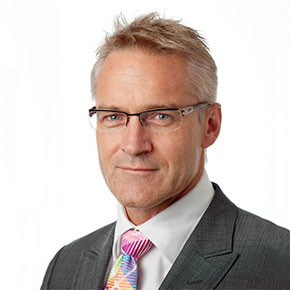 Michael Schoch
General Manager Crux
Shell Australia
Category Nomination
WOMEN IN RESOURCES CHAMPION
Michael is a visible champion within Shell Australia for gender diversity and is a key advocate in affecting positive cultural change throughout the organisation and more broadly in WA through his wide reaching interactions in industry forums. He has worked across the business to build male champions of change in advocating for women in resources and been instrumental in driving a review of Shell's polices, guidelines and practices to identify where and how Shell could improve on its gender diversity journey. Michael's key contribution to building leadership amongst his peers and the broader community is through his valuable work with the Committee for Perth, on the 'Filling the Pool' project as Chair of the Steering Committee.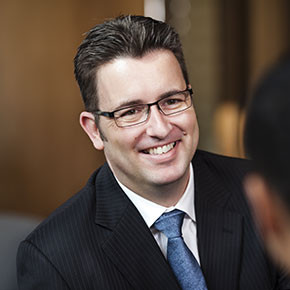 Mark Stickells
Director – Energy and Minerals Institute
The University of Western Australia
Category Nomination
WOMEN IN RESOURCES CHAMPION
Throughout Mark's career, he has been involved in leadership development and mentoring programmes, with a notable focus on advocacy for women and gender diversity issues. He has been in roles that encourage engagement across the resources-university sectors and has been able to create opportunities for his female colleagues to enhance their role and influence in the resources sector. Mark demonstrates a strong commitment to building a connection between UWA and industry developing strategies, programmes and partnerships to address gender diversity issues. As deputy and then director at Energy and Minerals Institute (EMI), Mark has played a central role in positioning EMI and UWA as a leader in advocacy for women in the resources sector.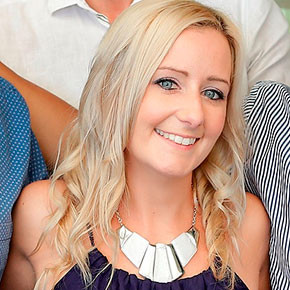 Jessica Widenbar (Higgins)
Principal Contracts
BHP Billiton Iron Ore
Category Nomination
OUTSTANDING YOUNG WOMAN IN RESOURCES
Jessica began working in the resources sector 10 years ago as an administrator. Although she has not come through the traditional route of university or a graduate program, Jessica has succeeded and progressed quickly through the ranks as a result of hard work, resilience and ability. She has shown leadership qualities in all her roles and has been responsible for successfully implementing new initiatives to streamline processes, meeting financial targets and coaching other teams to do the sameJessica volunteers her time outside of work hours organising activities to support individuals in her professional network on FIFO rosters, , as a member of Mining Area C Inclusion and Diversity Council to help promote diversity throughout the organisation and as event director for a car enthusiast club, Racewars Group. She makes herself available for coaching and mentoring of other women in resources.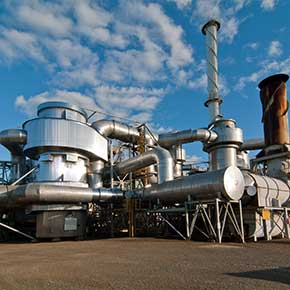 BHP Billiton Nickel West
Job Sharing in Senior Leadership
Category Nomination
OUTSTANDING COMPANY INITIATIVE
Nickel West has successfully implemented the first senior leadership job-sharing role within one of the largest mining companies in the world. BHP Billiton. The role is one of 30 senior manager positions at Nickel West and is responsible for the finance function of BHP Billiton's Nickel Assets, including three operating mines, three concentrators, a smelter and a refinery. The position leads a team of 11 professionals. Job sharing in a role such as this is the first of its kind at Nickel West and the broader BHP Billiton group. Research and preparation was undertaken to develop a successful model, including a business case supported by a full risk assessment, management of change document and implementation plan. The initiative creates flexibility, promotes diversity and allows women to continue to advance their careers whilst achieving the elusive work/life balance.