Talison Lithium wheels in help for Foodbank WA
Overview
Local company Talison Lithium funds the Bunbury branch of Foodbank WA, a hunger relief organisation.
Results
Funding helps buy a new vehicle for Foodbank WA, which supports its School Breakfast Program that supplies free nutritious meals to more than 40 schools in the South West on a weekly basis.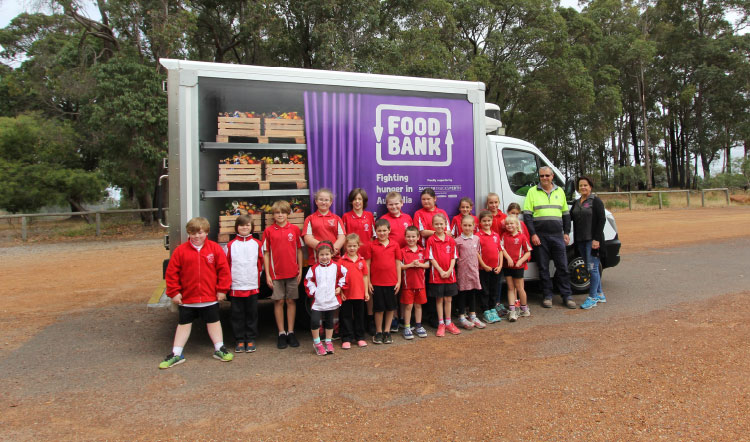 When a crash left the Bunbury depot without its food collection and delivery vehicle, Talison Lithium wheeled in funds for a replacement vehicle.
In addition to funding the replacement vehicle, Talison signed a three-year partnership agreement to continue funding of the free meal delivery services to schools in the South West.
The program was created in response to a growing awareness some students were going to school most days with little or no breakfast, vulnerable to food insecurity. Some of the reasons behind this remain the same today as it did almost two decades ago, such as low income, remoteness and lack of access to nutritious food. Foodbank WA, Chief Executive Officer, Greg Hebble said "the partnership has not only addressed our immediate need for a vehicle, it will help us purchase additional food for our School Breakfast Program and to stock our shelves in the warehouse." In 2018, 43 schools in the region registered for the program.
The vehicle will be used to collect food from local growers, retailers and supermarkets that would otherwise be destined for landfill, redistributing it to schools and people in need.
Talison Lithium, General Manager of Operations, Craig Dawson said the partnership addresses the immediate need to get Foodbank WA back on the road, whilst providing ongoing funds to purchase food. "It's a very practical way that we have been able to support struggling families in the South West."
Staff from Talison Lithium's office in Perth spent two days in May packing over 2.5 tonnes of food at Foodbank WA's headquarters located near to the Perth Airport.
Foodbank WA delivers more than one million meals each year, providing healthy breakfasts to hundreds of schools across Western Australia.